Central and South America – Importers, distributors, authorized producers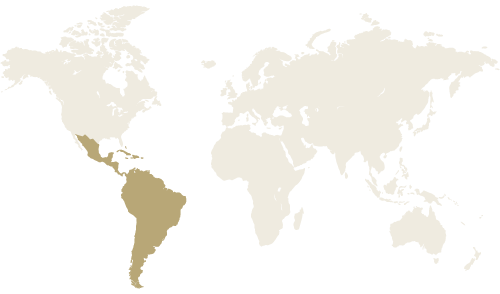 Central and South America
In 2021, a total of 30.643 Parma Hams (190.437 kgs) has been exported to several countries of this area; Brazil, is the main markets. Mexico, Ecuador, Peru, Cuba are currently closed markets for Parma Ham.
Consorzio del Prosciutto di Parma is the official body in charge for safeguarding, protecting and promoting the Designation of Origin "Prosciutto di Parma". The Consortium does not produce or sell the product, nor has any influence in fixing or controlling prices.
Download Parma Ham Leaflet in your language

Importers and distributors
Emporium Fiusa
Av.João Fiusa, 1856
Ribeirão Preto, 14020-527 – São Paulo
BR
emporiumfiusa@gmail.com
Brand distributed: parma ham
PARMABRAS Comércio De Produtos Alimentícios LTDA
Av. 9 De Julho, n.5229, 1° Andar – 01406 200
Sao Paulo – Brazil
info@parmabras.com.br
www.parmabras.com.br
(+55) 11 95972-4497
CALACOM S.A
Av. Panamericana cruce con Calle J. M. Torrijos, C.E TWP, Tocumen
Ciudad de Panamá, 587 – Panamá
PA
calacom@me.com
www.calacom.net
Brand distributed: La Felinese Salumi SpA
Borgonovo12
Avenida 28 de Julio 562, letra B, Miraflores
Lima, 00000 – Perù
PE
a.bonavia@borgonovo12.com
Brand distributed: San Nicola
Are you an importer or distributor of Parma Ham?
If you are an importer or distributor of Parma Ham and wish to be recorded in the list of contacts available for food professionals – such as retailers or restaurants – who are looking for a local supplier or Parma Ham, you can register here.